Terry and Michelle are the founders of Hypnosis And You
and will be your personal Hypnotherapist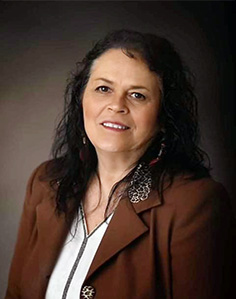 Terry Scrivner, C.Ht., CPLC 


Certified Hypnotherapist

Terry is a Certified Hypnotherapist, a member of, AHA (American Hypnosis Association).

Special certification in many areas, as well as Dream interpretation, and Past Life Regression. Law of attraction and Life Coach.

 

Taking a moment to get to know Terry. In 2020 she became very sick, The doctors had done everything they could for her, letting her know that they had no answers for her Tremors, High Blood Pressure, High Anxiety and the fact that she couldn't walk, (was in a wheelchair) and had even lost her voice. Since age 18 she was always interested in how hypnosis could help people in numerous ways. While searching out a Hypnotherapist for herself, she found an Accredited College for Hypnotherapy and began her journey to learn Hypnosis. With all of her education in hypnosis and having been on both sides, she helps others change their lives in ways they never thought possible.

By the way, she can now walk, no more wheel chair, she can talk, her Blood pressure went from 6 pills a day down to 2 and no more anxiety medicine .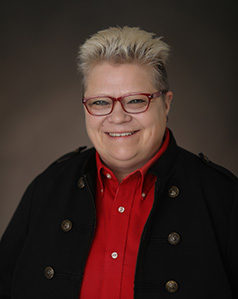 Michelle Snider, C.Ht., CRP

Certified Hypnotherapist
Michelle is a Certified Hypnotherapist, A member of the Hypnotherpist Union 472, and also a member of the AHA (American Hypnosis Association).
I asked her what hypnosis meant to her and she said, "two words, RUBY SLIPPERS!". I looked very puzzled at her.
Her partner's health had declined drastically and quickly. Out of desperation, they sought help through hypnosis. In the process of her partner getting better, Michelle quit smoking, lost weight, gained self love, less anxiety, decreased stomach issues, just to name a few. With ALL of the positive changes that hypnosis made on their lives, they both decided to go to HMI, which is America's First Nationally Accredited College of Hypnotherapy, so they could help others as well.
For fun you may find Michelle talking to herself (it's okay, she's a professional ventriloquist), playing music or spending time with the people she loves.
Wait, what about the RUBY SLIPPERS? So here's a metaphor…Just like Dorothy and her Ruby Slippers, the answer was within the whole time. It just takes an awesome hypnotherapist like Michelle or Terry to help you reveal your best self. Need help to quit smoking, weight loss, test anxiety(any anxiety), grief/loss, pain management and more?